AN EDUCATION IS LIFE'S BEST TREASURE
Our Beliefs:
We believe that every student is important and can learn.

We believe that learning to read is the cornerstone for all education.

We believe that family and community involvement benefits student achievement.

We believe that continuous improvement is essential to the growth and development of both student and staff members.

We believe that a safe and secure environment is essential for teaching and learning.
***SES Newsletters can be viewed under the "Tuesday Treasure Newsletter" link to the left.
Congratulations to the Sneads Elementary School Bocce Champions! The third grade team brings home the title this year. They are Carrington Scott, Laila McNeil, and Brayden Zampieri!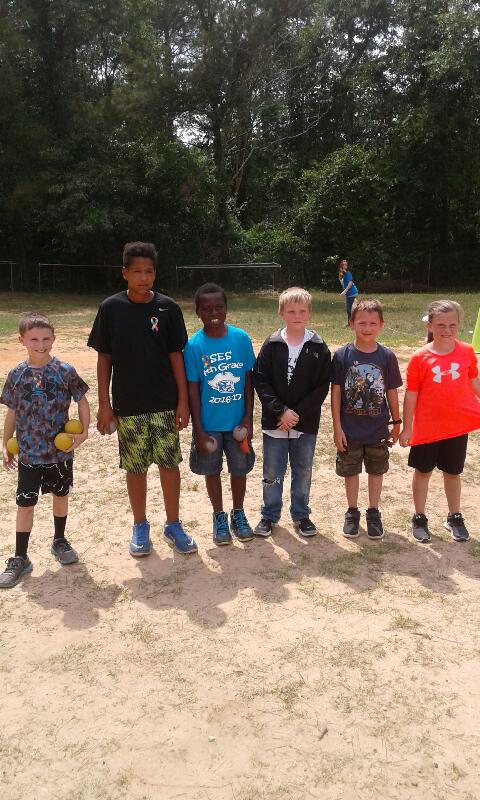 Pictured L to R:
5th Grade Champion- Jay Sunday
4th Grade Champions: Mekhi McLeod, Dominique Perry, and Eathen Shuff
3rd Grade and School Champions: Brayden Zampieri and Carrington Scott
Top Readers for the 3rd Nine Weeks
Congratulations to the following students who earned the most AR points for the 3rd Nine Weeks:
1st Grade- Robert Britt 19.4 A.J. Adams 17.7 Caden Pringle 17.2
2nd Grade- Cale Thompson 113.2 Sarah Johnson 29.0 AdeLyn Dunaway 27.2
3rd Grade- Laray Gibbs 25.4 Lane Kiser 18.0 Talena Franklin 17.1
4th Grade- Tyler Armstrong 243.8 Jainaia Brown 16.0 Katelyn Armstrong 9.8
5th Grade- Mary Grace Rogers 40.4 Isaiah Barnes 17.5 Joseph Gambil 15.4
Congratulations to Sneads Elementary Teacher of the Year AND JACKSON COUNTY TEACHER OF THE YEAR, Marissa Ballard!
*Also pictured is Mrs Ballard's mother, 3rd Grade Teacher at SES, Melanie Chason.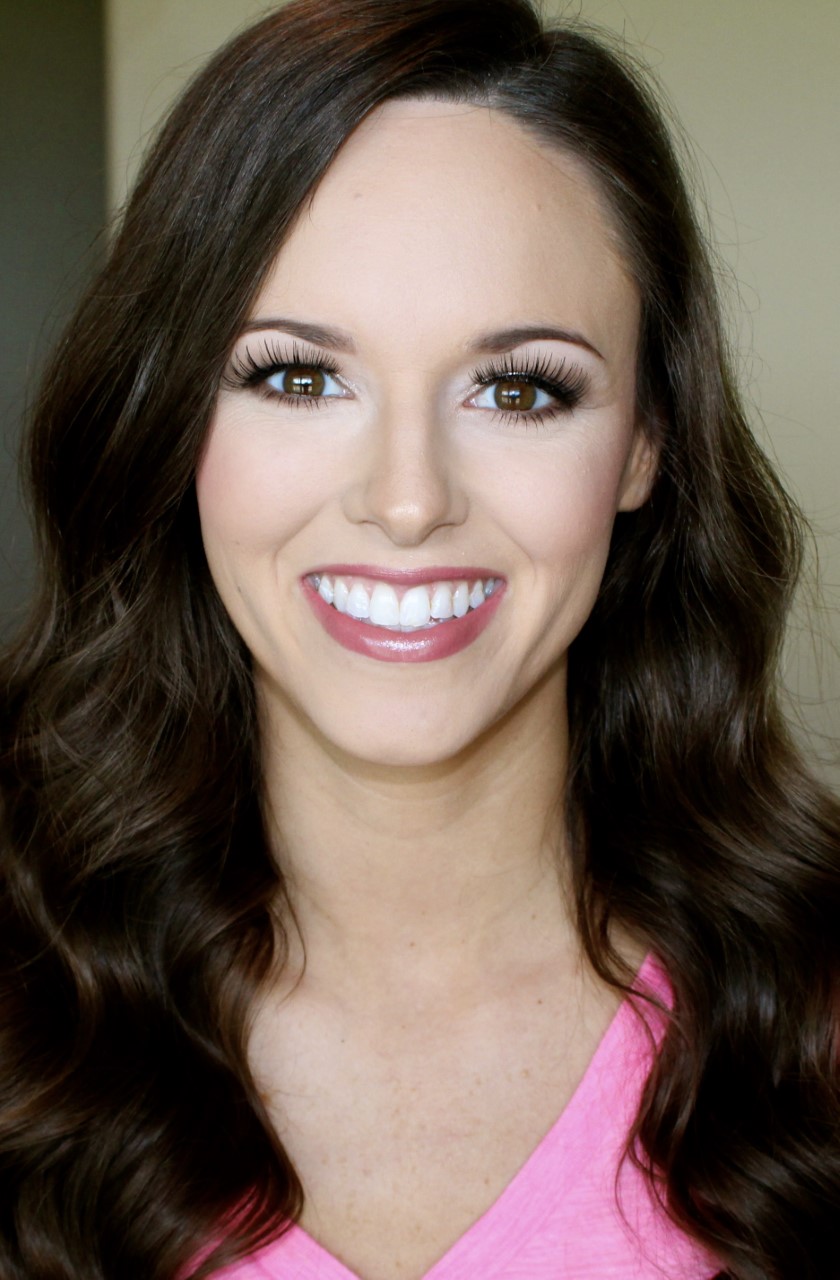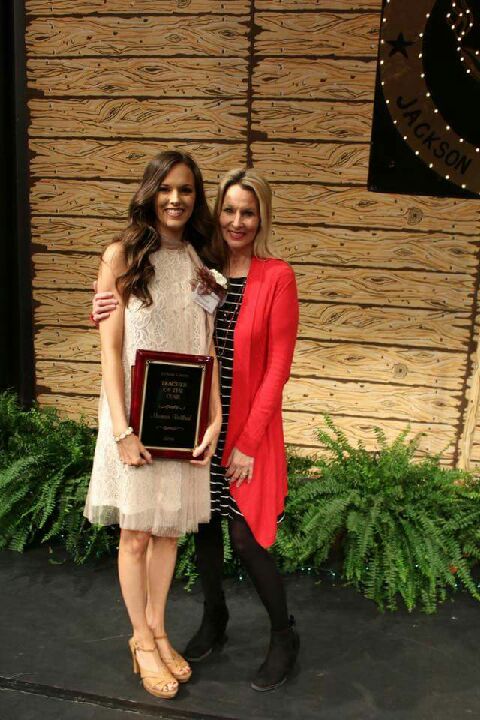 Congratulations to Sneads Elementary School-Related Employee of the Year, Lynne Weeks!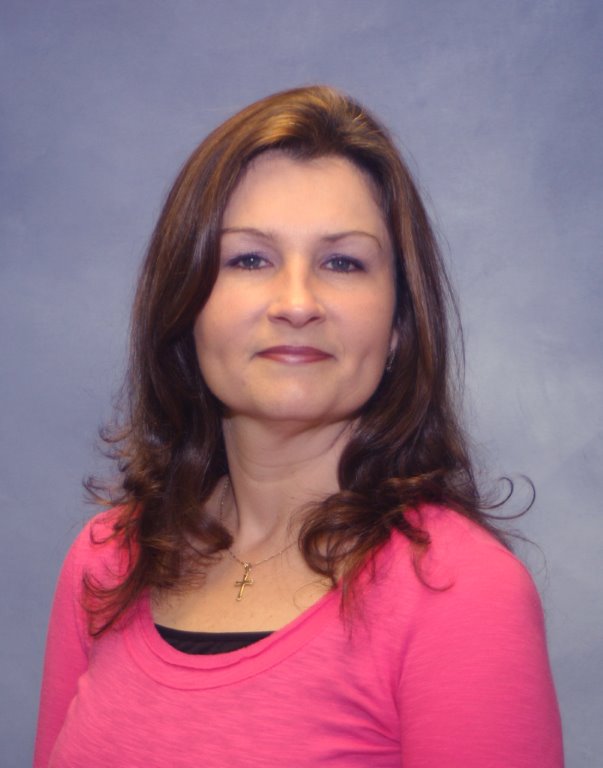 Tropicana Speech Contest Winners for 4th and 5th Grade: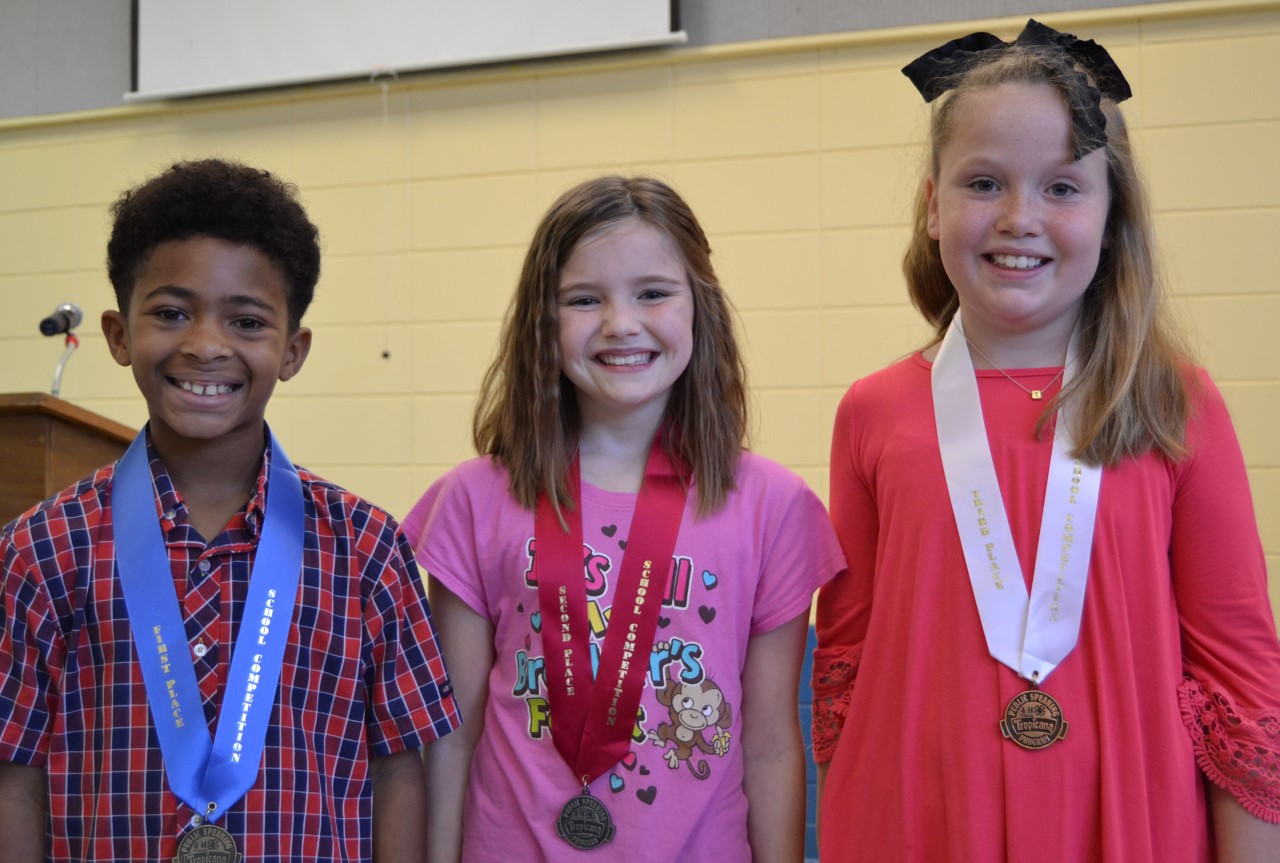 Pictured above are the 4th Grade Tropicana Winners:
(L to R) 1st Place- Jospeh Smith 2nd Place- Hannah Key 3rd Place- Kylee Alday
Pictured Below are the 5th Grade Tropicana Winners:
(L to R) 2nd Place- Hayley Guy 1st Place- Ella Sprouse 3rd Place- Nickson Milsapp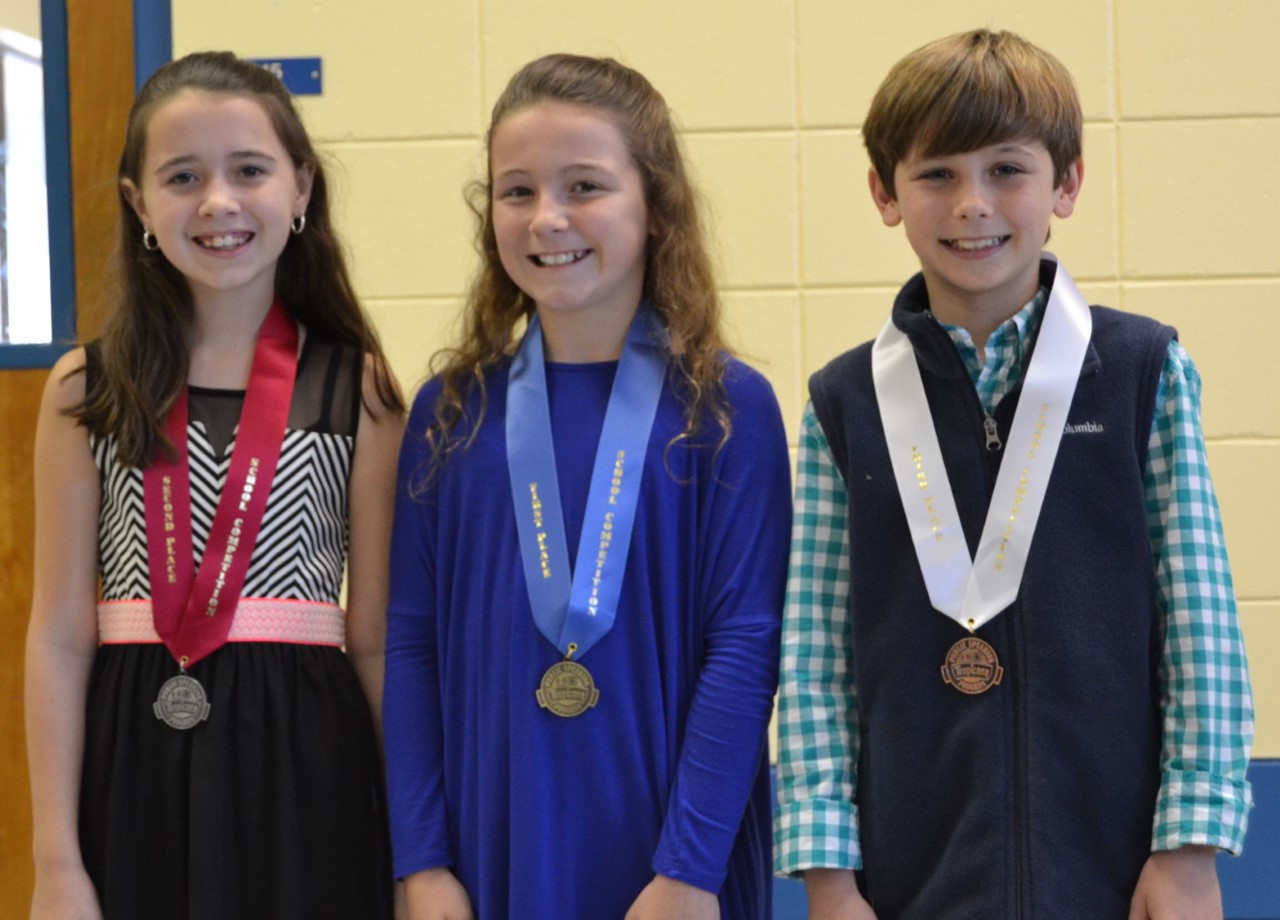 Sneads Elementary School celebrated Black History Month, Read Across America, and ReadQuest with several activities. Mr. JaJuan Clark, Graceville High School Assistant Principal, came to speak to 3rd, 4th, and 5th grade students about being successful. He is also the author of the book, "How to be Successful through the Teenage Years." Mr. Clark is pictured here with Mrs. Ward's 5th Grade Class and also with SES administrators Mrs. Cindy Applewhite, Mrs. Melynda Howell, and Mrs. Amber McIntosh.
Nearly 50 students successfully completed our Black History Month A.R. Challenge. These students were awarded certificates and treats. Pictured here are A'Rhianna Garrett and Anthony Hamilton with their certificates. Also, a coloring contest for Grades K – 2 was held, and the winners were, Kindergarten: Asher Bradley, Jada Jarmon, and Patrick Miranda; First Grade: Dennis Adams, Phoebe Barrett, and Blakely Tyus; and Second Grade: Naryah Dudley, Alanis Jones, and Jacolby Hearns. These students enjoyed a pizza party on Friday, March 3.
Kindergarten and First Grade Special Area classes learned about The Butter Battle Book by Dr. Seuss and enjoyed bread and honey butter in the library. Pictured here is Faith Abel taking a bite and Miss Amy Glass's first grade class.
ReadQuest! Reading: Your Passport to Everywhere was held on Friday, March 3. Our students dressed up as tourists/travelers or their favorite Dr. Seuss or book character. Our school was registered to participate in the AR quiz challenge to break last year's record. A door decorating contest to celebrate and promote reading was held, and the winners were Mrs. Amber Dickson, 2nd Grade, and Mrs. Aimee Glover, 5th Grade. These two classes will both enjoy a pizza party. Pictured here are Kaylee Powell dressed as a traveler and several of the decorated doors.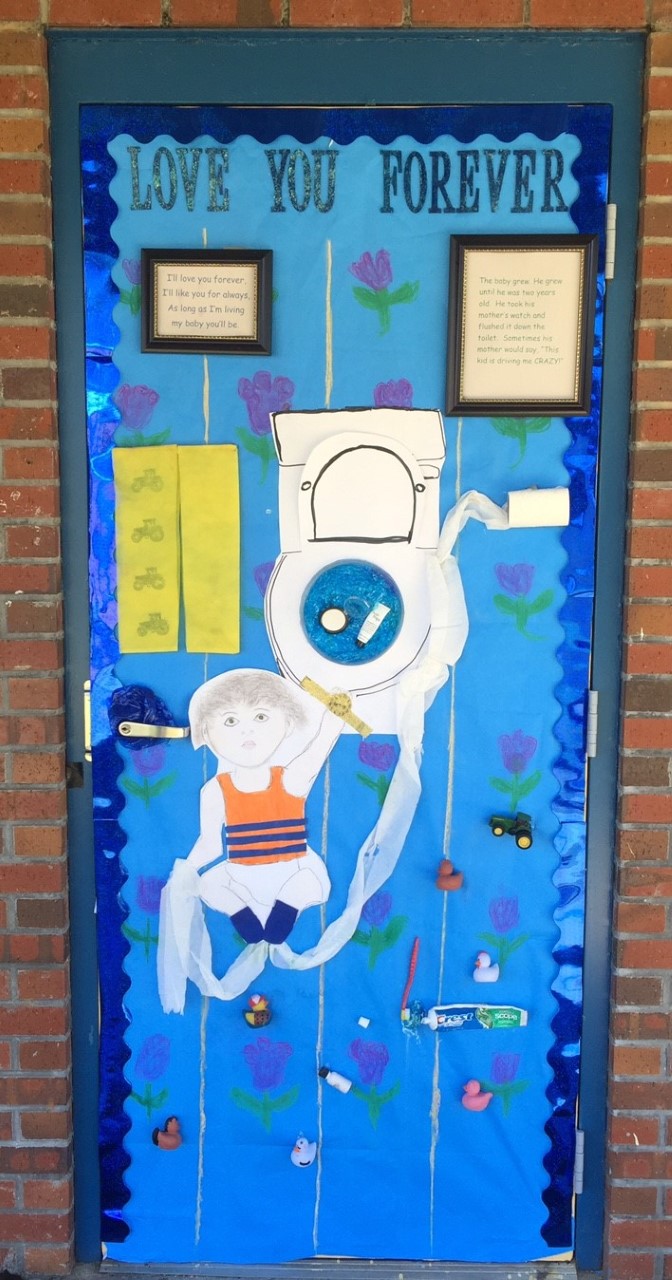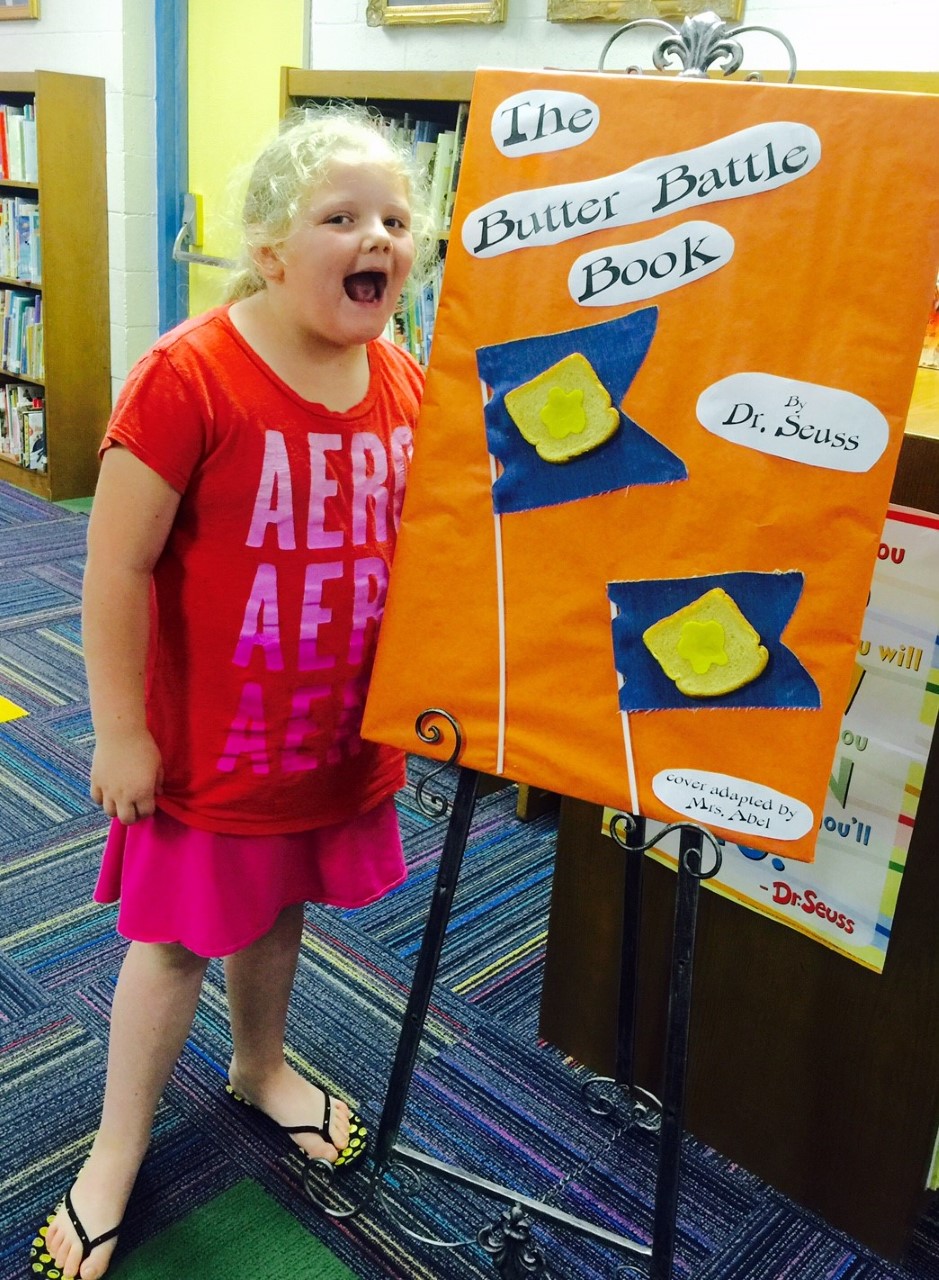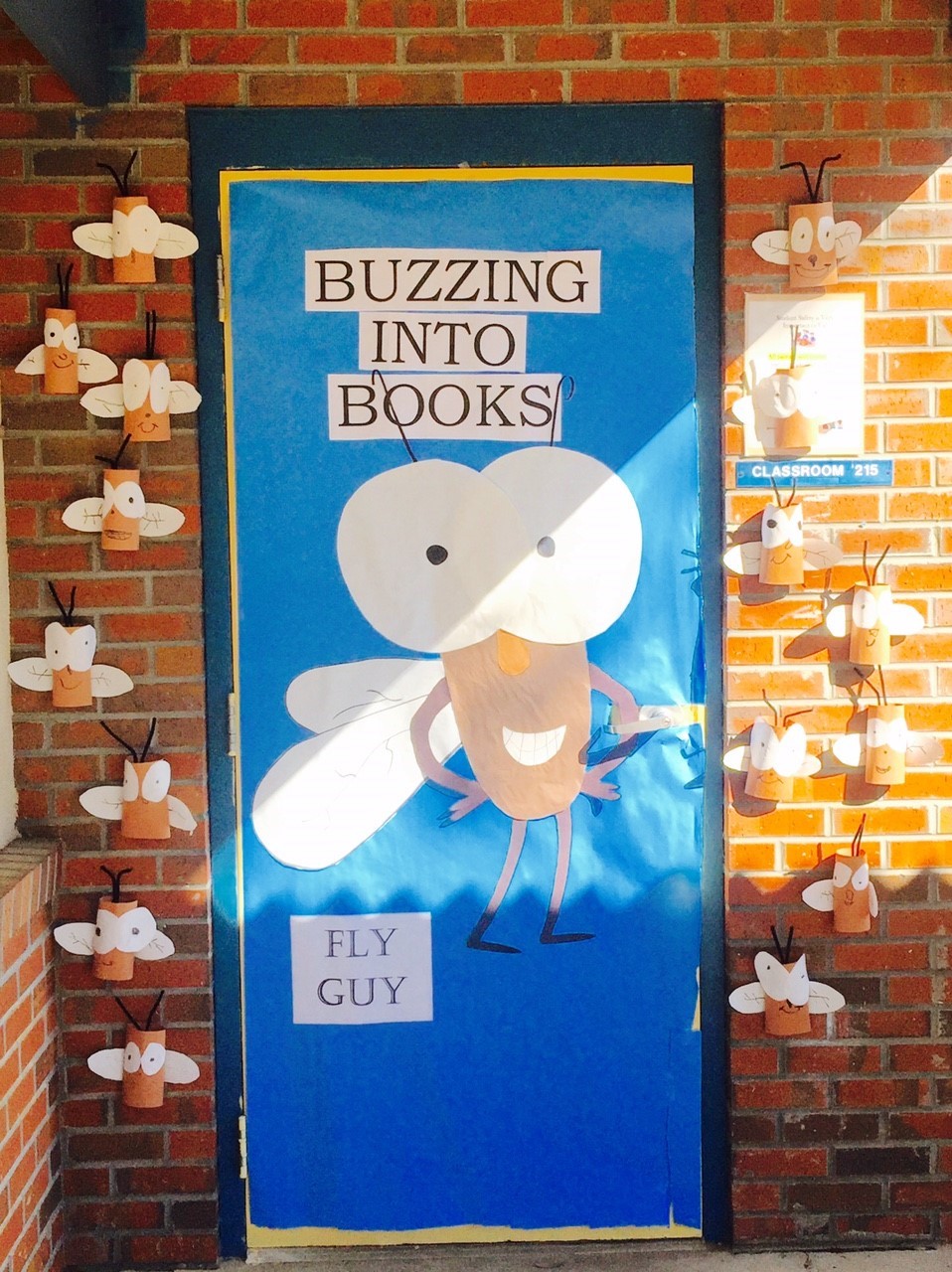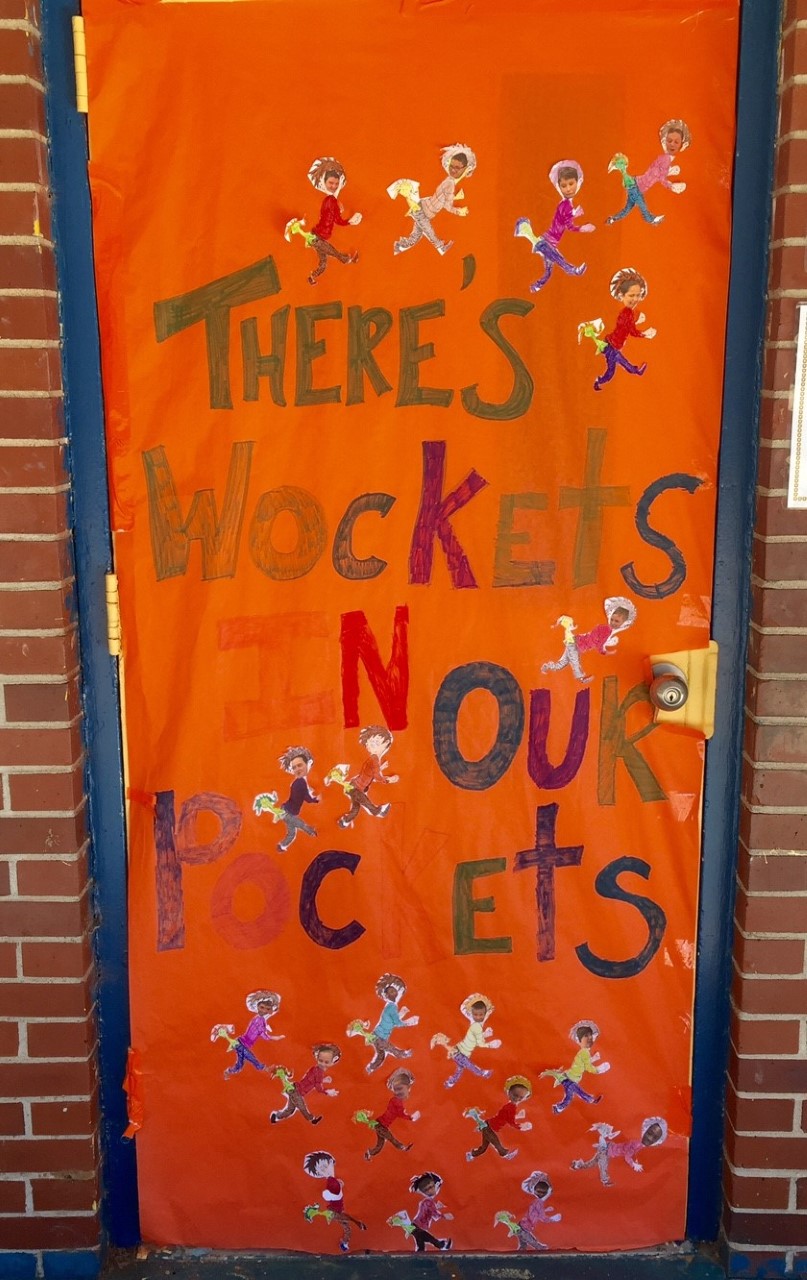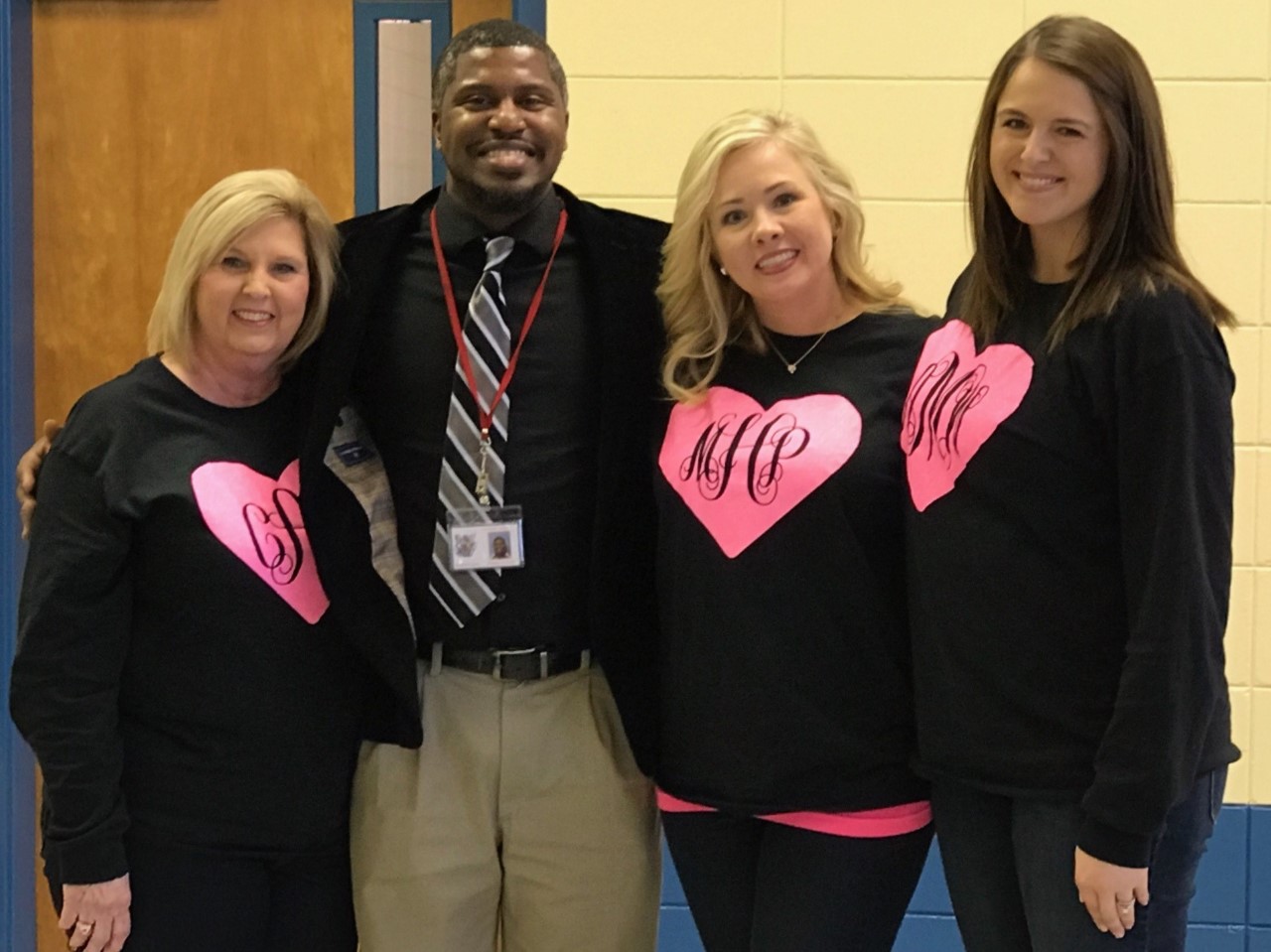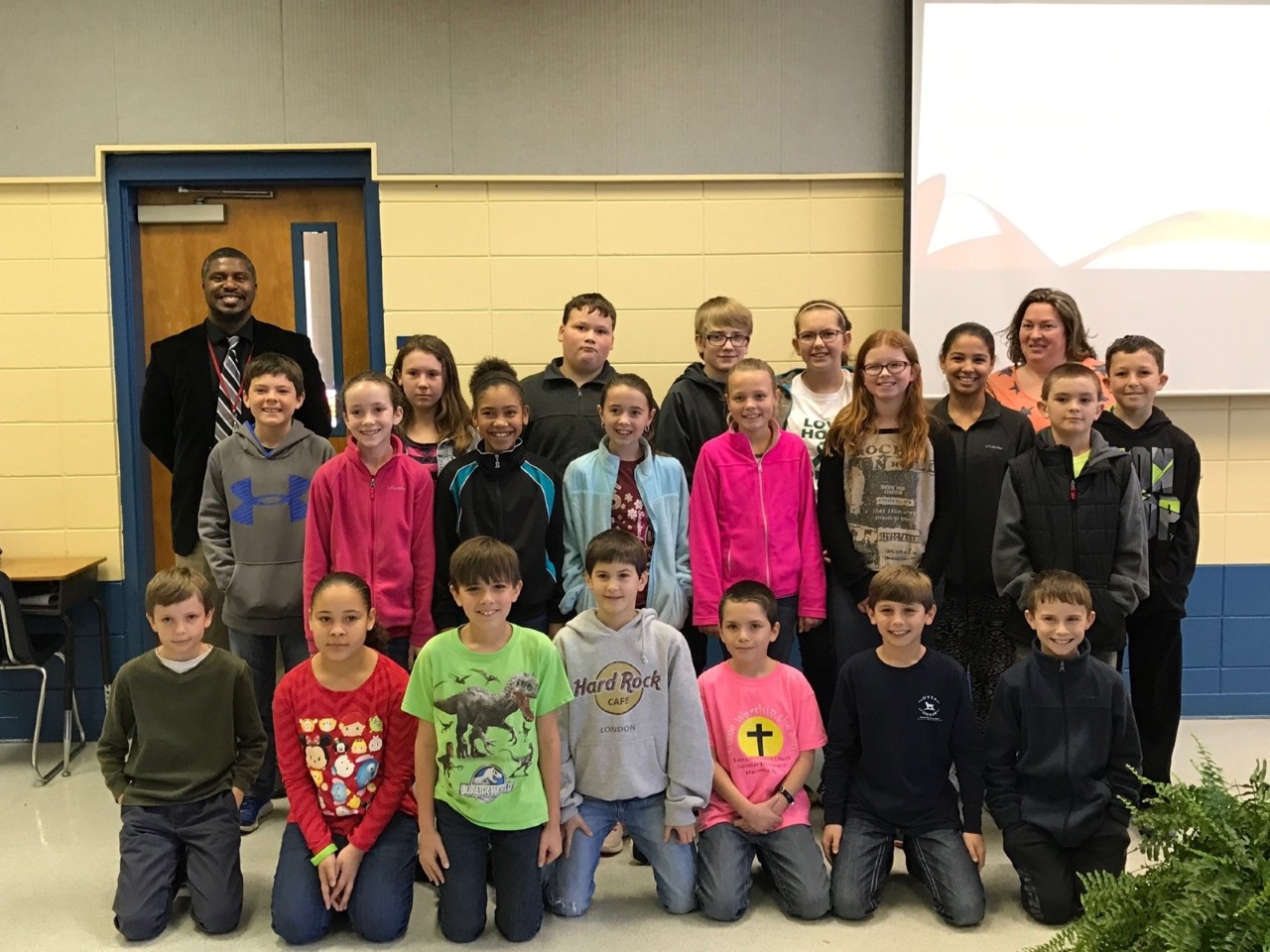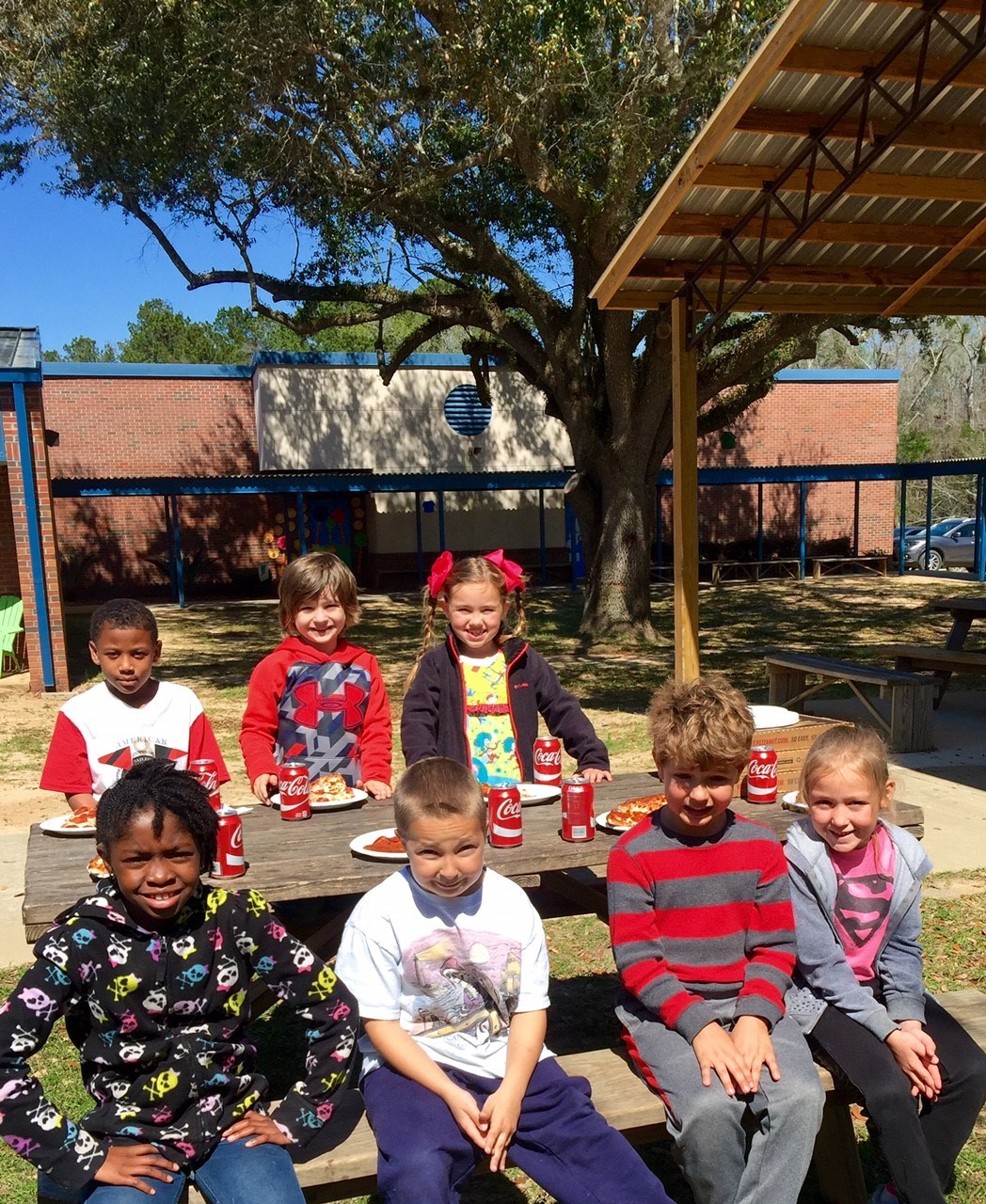 Upcoming class trips:
5-5-17: 5th Grade to Fun Station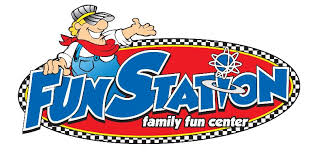 5-9-17: 4th Grade to Wonderworks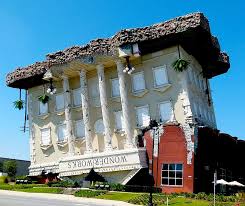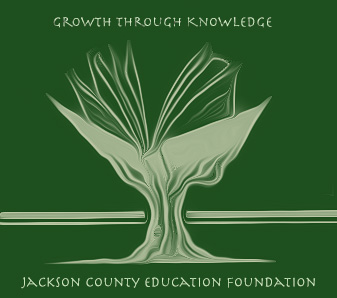 Learn how to work with your child in the areas